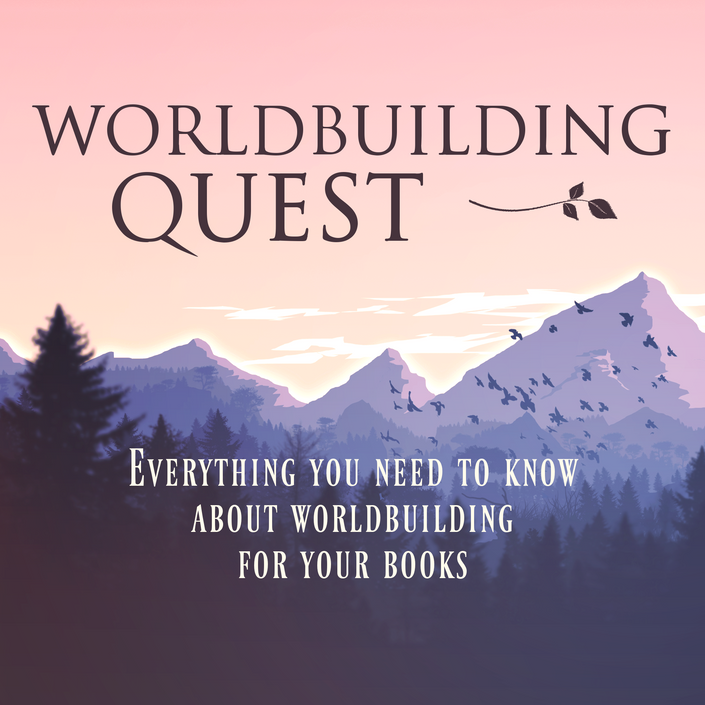 Worldbuilding Quest
Everything you need to know about worldbuilding for your books
We are delighted to be introducing our latest project: Worldbuilding Quest - a worldbuilding course for writers.
For this first enrolment, we're looking for writers who want to level up their worldbuilding game by working directly with us to learn the ropes of detailed worldbuilding.
We'll help you to develop skills that will enable you to go on worldbuilding for all of your future works of fiction for years to come.
You'll learn how to create rich, detailed and immersive worlds for your characters and stories. How to drive conflict through your world and how to set the stage for your whole story.
What we need from you is willingness to engage. This won't be a passive learning experience. We want your feedback as the course develops to help make this course the best writing craft course out there. So we need you to join us on the journey and let us know what's working for you and what you want more of.
If that sounds good to you, then hit the Enrol button.
Your Instructor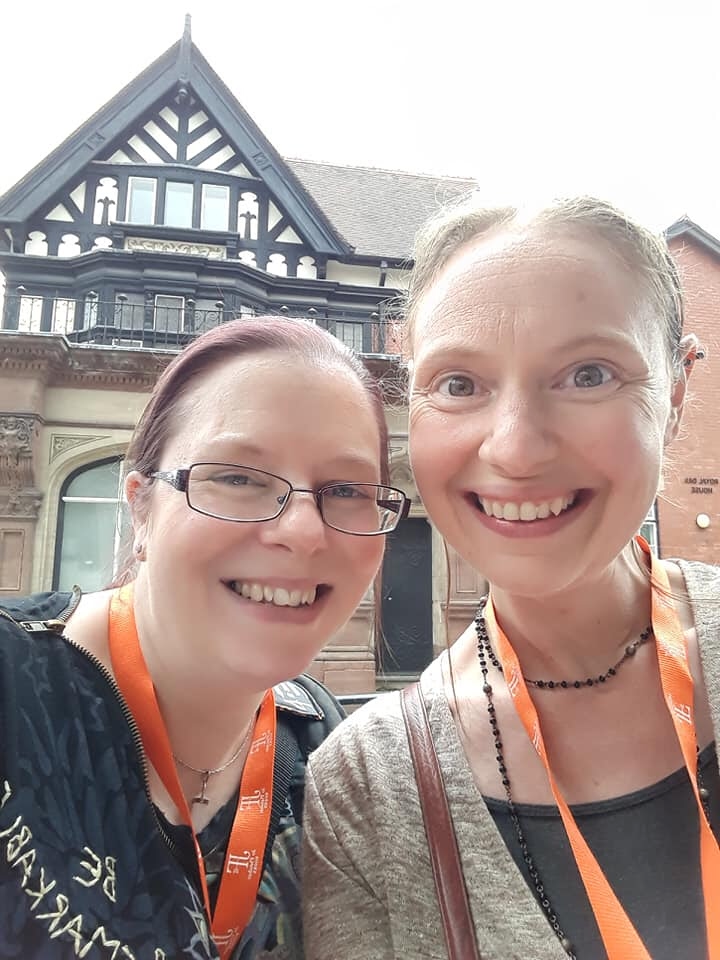 H.B. Lyne lives in Yorkshire with her husband, two children and cat. When not juggling family commitments, she writes dark urban fantasy novels, purging her imagination of its demons. Inspired by the King of Horror himself, Holly aspires to be at least half as prolific and successful and promises to limit herself to only one tome of The Stand-like proportions in her career. Other interests and idols include Joss Whedon and Robert Kirkman, and she will often be spotted wearing TWD or Firefly apparel.
Angeline Trevena was born and bred in a rural corner of Devon, but now lives among the breweries and canals of central England. She mostly writes urban fantasy and dystopia with a feminist edge.
In 2003 she graduated from Edge Hill University, Lancashire, with a BA Hons degree in Drama and Writing. During this time she decided that her future lay in writing words rather than performing them.
Some years ago she worked at an antique auction house and religiously checked every wardrobe that came in to see if Narnia was in the back of it. She's still not given up looking for it.
Through her fiction, she seeks to highlight the social and cultural rules that we accept without question. Sometimes, without even noticing. Fiction offers a unique platform to do this, with dystopia at the fore. By exaggerating these ingrained rules, or by reversing them entirely, we can start to examine them. And question them. And challenge those that are harmful.
Holly & Angeline have been working together since March 2019. They co-host The Great Western Woods Worldbuilding Podcast, bringing listeners new episodes every week on all things worldbuilding, writing and being indie authors. They are now writing together and teaching together.
Frequently Asked Questions
When does the course start and finish?
The course starts in a few weeks when the doors close and we have a full class! This is an interactive program. Your participation and feedback will help to shape the course content. You will then have lifetime access to the course that we produce and all future updates to it.
How long do I have access to the course?
How does lifetime access sound? After enrolling, you have unlimited access to this course for as long as you like - across any and all devices you own.
What if I am unhappy with the course?
We would never want you to be unhappy! If you are unsatisfied with your purchase, contact us in the first 30 days and we will give you a full refund.
How much does the course cost?
We have set the price at $99, however, Teachable adds VAT on top of that. The price you see may be an unconventional number as the VAT is determined based on your location.
We really hope you'll join us for this epic adventure! No matter what genre you write, or where you are in your writing journey, we welcome all worldbuilders to come and learn with us.
This course is closed for enrollment.